As MEIN is a people based project, all our interests go into research and development:
People and organisation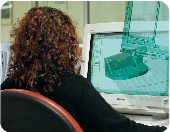 Our approach involves a clear ambition for improvement in organisation to update the flows of knowledge between each and every person on a daily basis.
We consider it to be of vital importance to ensure customer service not only in the short but also long term. This results in the need to ensure knowledge is not just concentrated with a few people in the organisation, but rooted in the organisation's operational framework.
Technology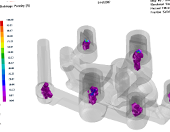 We are equipped with all the necessary design and analysis tools to resolve all customer requirements.
Solidworks for drawing in 3D
Pro-Cast for supply and hardness simulations
Prototype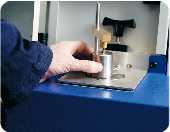 We are equipped with all the systems for quality analysis of the piece, including spectrometers, tools for analysis of dimension, penetrating liquids, magnetic particles, ultrasound and radiographs.
We use these results to feed into the simulation parameters, enabling us to guarantee the desired results at a percentage exceeding 90%. As a result, we can offer customers extremely rapid response times.
External collaboration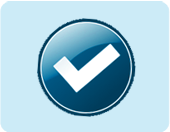 We work closely with technological centres such as Tecnalia (Inasmet), which also helps us to develop our objectives for technological growth.
Our main responsibility is to provide solutions with a flexible design, always striving for the optimum solutions based on the required geometries and the range of over 300 different steels that we manufacture.
This constant effort to strive for optimums has generated important knowledge, which enables us to have an input in our customers' designs. It also ensures optimisation of costs and elimination of incidents, both of which are very important.
Our responsibility is to offer customers our know-how in every field of metallurgical knowledge. This is what makes us unique.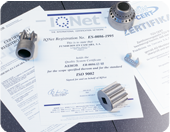 MEIN has a quality management system which enables it to monitor all its processes in an effective and efficient way.
This system goes hand in hand with the ISO 9001 regulations (accredited since 1995), and AD 2000-Merkblatt W0/TRD 100 TUV RHEINLAND (accredited since 2003). We carry out periodic reviews of our quality management system as well as internal and external audits by independent bodies and customers who require this service.
The entire process is monitored through the regulations included in our Quality Manuals. Moulding, Fusion, Heat Treatment, Machining, NDTs, etc. are processes monitored to the last detail to ensure compliance with the product specifications. The main objective of this is to satisfy the most important person, the customer.
A team of people in charge of ensuring high standards of quality with the necessary modern facilities and equipment. A management approach based on quality standards which enables MEIN to satisfy the needs of customers who require a top quality product.